First, WELCOME to our blog, Survey Says. On this blog, we'll share with you company news and update you with knowledge on all things in the surveying industry.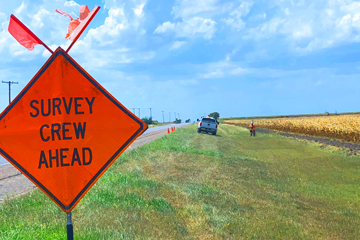 Please keep comments relevant to the conversations taking place, maintain respect for all those involved and contribute value and depth to the discussion.
We will moderate comments and quickly remove (or not publish) any that are offensive, disrespectful or irrelevant. Please don't bother commenting to advertise or promote yourself; those are particularly tiresome.
One more observation, please don't post private information in this public forum. If you have comments that relate specifically to our company and services, please use the Contact Us form and we'll make sure to connect with you.
Thank you for reading, visiting and being part of this conversation. Let us know about any surveying questions we can help you with.